When you need to order kraft paper bags for your products, there are significant information you need to know beforehand.
1. What is kraft paper bag?
There are many types of kraft paper bags:
Made from virgin pulp without bleaching;
Made from recycled paper – used, reprocessed paper – to create new kraft bags;
Combined both types of paper in different proportions.
Thus, kraft paper bags are not completely recyclable bags as many people have thought, the percentage of recycled pulp depends on the needs of customers. High quality kraft paper bags are made of 100% virgin pulp.
Bearing the characteristic golden brown color, the kraft paper bags remind users of the nostalgic feeling of the old days. Compared with other high-class paper bags made from Couche, Birston, Ivory, kraft paper bag has its own beauty: simple, rustic and friendly.
With its unique colors, durable characteristics, good bearing capacity, kraft paper bags are often used in fashion, food, gifts, furniture, household appliances. This kind of paper bag is also easy to recycle and reuse, environmentally friendly, and contributes to enhancing the corporate image in the consumer perspective.
2. Why are kraft paper bags popular?
2.1 It has vintage beauty
This old look is created by the typical colors of kraft paper like yellow brown, yellow gray, dark brown. If the paper is bleached, it is still yellowish-yellow or cream-white. Kraft paper bags carry the breath of past memories, reminding the user of nostalgic footage of childhood; therefore it is the most friendly kind of pag.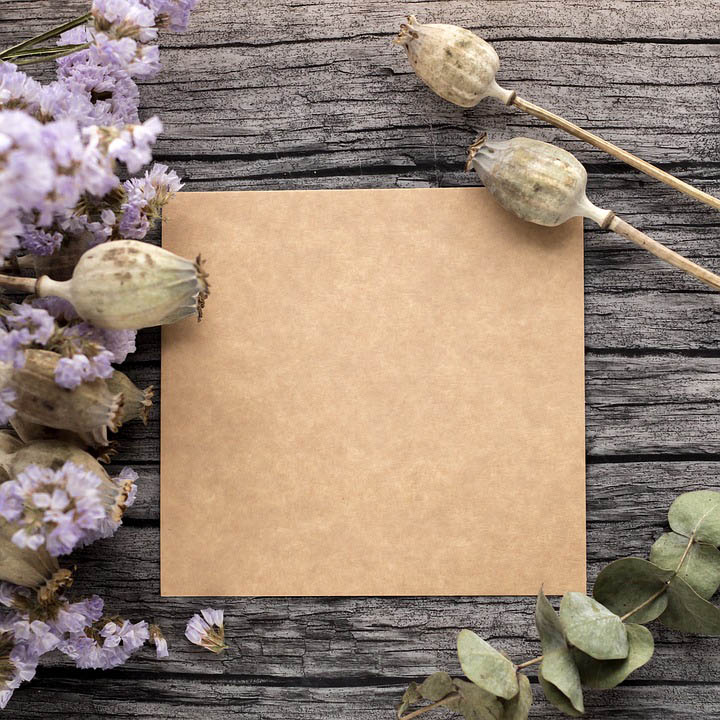 2.2 It has simple beauty
In the seemingly saturated information age accompanied by diversity and complexity in many issues, people tend to return to the simplest and most primitive things. For example, hand-drawn or hand-written fonts, sketch drawings, kraft paper bags are no exception.
According to a survey by global market research firm IPSOS for 7 European countries, there is up to 79% of users feel more comfortable holding and touching paper products, including kraft paper bags. Therefore, the kraft paper bag brings a more genuine and rustic feeling when it is original, without lamination or glossy press as other paper bag product lines.
2.3 It is easy to recycle, eco-friendly and cost-effective
Why is kraft paper bag is environmentally friendly? The following figures will surprise you about the benefits of paper recycling. On average, with every ton of reused paper, we can save:
24 natural forest trees;
Sufficient oxygen for 12 people to breathe in a year;
39,084 liters of water is enough for 875 times of 5 minute bath, or 3,000 times of toilet flushes;
Nearly 4,000 kWh of electricity, enough for a 3-bedroom house in 1 year;
605 liters of crude oil;
Limiting the amount of CO2 equivalent to the emissions of a car for 6 weeks (95% reduction of pollutant emissions compared to the production of 01 ton of paper from wood)
(Data source: plhgroupinc.com)
Imagine what you would do with used notebooks, old newspapers or discarded papers piling up on your desk? Instead of disposing all of them, you can gather them to ship to paper recycling plants, or reuse it into handmade gift products.
2.4 Kraft paper bags – Enhance your business image
In Europe, an average paper bag is reused 3.5 times before being completely discarded. Bringing kraft paper bags, especially recycled paper into packaging, businesses also contribute to protecting the Earth, improving the brand image in the minds of consumers.
Read more: Paper Bags – Mordern Trend Of Custormer
3. How to get quality kraft paper products?
When working with packaging companies, you may want to keep in mind these points to get the kraft paper product you like:
3.1 Materials for making kraft paper bags
If not bleached, kraft paper often has some traditional colors are yellow brown, yellow gray, dark brown. In addition, the paper company can also bleach the color to have lighter color kraft paper such as cream, yellow gray or ivory.
Kraft paper can be made from virgin wood pulp or recycled pulp (used paper products and recycled into new paper). To ensure the source of wood for paper, you can choose packaging companies that have FSC standard.
Because the FSC (Kraft Forest Stewardship Council) standard means the wood material for making paper bags is sourced from strictly managed forests for harvesting accompanied by maintenance and reforestation, not illegal or smuggling wood.
3.2 Method of printing kraft bags
Compared to digital or flexo printing, offset printing kraft paper bags have more advantages such as:
The image of offset printing is crisp and clean: Due to the elastic printing gear system, it can be applied evenly on the surface. At the same time, the ink is printed on the platen, then transmitted through the surface of the printing material to avoid ink smudging, ensuring a cleaner and more delicate image.
Even printing colors: offset printing is often used for orders printed kraft paper bags in large quantities, ensuring calculation same color between paper bag products.
The more the quantity is printed, the lower the price is: Since the nature of this printing method is to use fixed prints, the higher the price of kraft paper bags, the lower the image quality. Not only that, offset printing also saves ink costs.
Read more: 5 Surprising Benefits Of Using Paper Bags
3.3 Processing kraft bags after printing
A beautiful kraft paper bag is made up of many factors, including post-printing processes such as needle press, emulsion, shaping to increase the aesthetics of the product.
Shaping and cutting: The process of using a die-cutting machine to cut and groove printed paper bags in the designed shape, create windows for paper bags (if necessary)
Submerging and embossing: Technique to emphasize a detail on kraft paper bags such as logos, symbols, text on the bag
Molding: The purpose of this technique is similar to submerging, embossing, is to emphasize part of the product surface with gold emulsion, silver emulsion or other colors.
Besides, choosing the appropriate kraft paper straps also significantly increases the beauty of the bag, the commonly used paper bag straps such as: Paper bag straps (twisted or folded paper), cotton, ribbon, PP ball.
With the above-mentioned advantages, kraft paper bags can be "transformed unpredictably" in various roles such as gift kraft paper bags, food-grade kraft bags, clothes, shoes.
For those who love the classic and rustic style, you will not be able to ignore the trends such as: Co Ba Saigon, 80s retro, retro, memphis graphic.
Here are some products inspired by the retro trends that Khang Thanh has produced: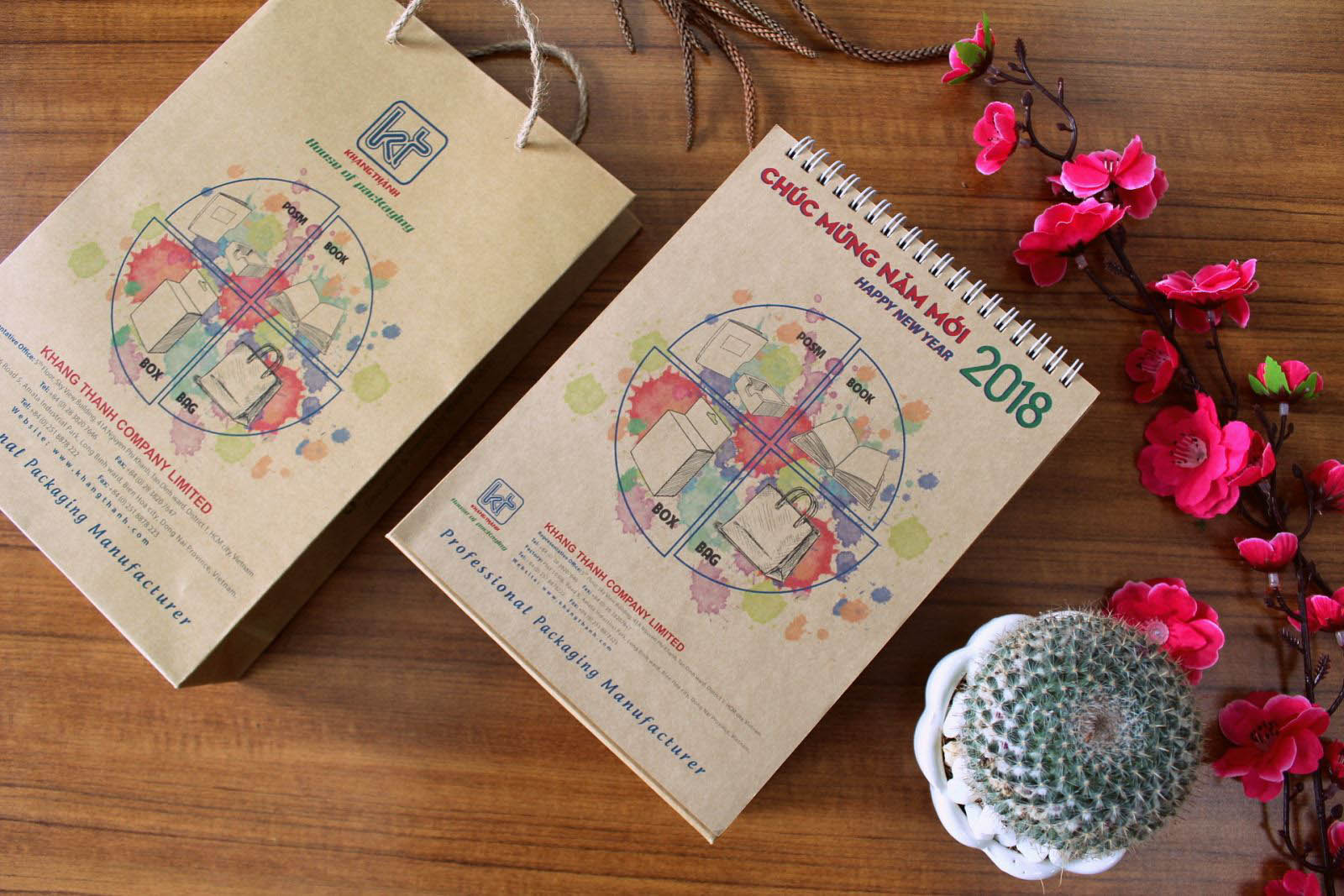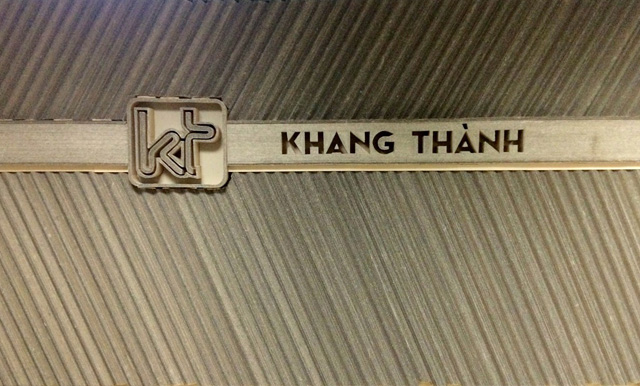 Khang Thanh – The packaging company in Vietnam specializes in producing paper bags, rigid box, labels, hangtag, books, calendar, POSM and so on. Contact us to support your brand with the right packaging:
KHANG THANH CO., LTD – ​HOUSE OF PACKAGING
Tel: (+84) 77 8878 222 ​
Email: info@khangthanh.com