Vietnam is the potentials country for development of paper packaging industry
As the consumption of items such as packaged foods, bottled beverages and cosmetics is increasing over time, paper packaging products have been increased accordingly.
Now rather than simply a container for products, packaging becomes the face of brands and manufacturers to help bring their products to consumers faster.
Therefore, the more prominent and eye-catching packaging, the greater attention can be paid by consumers. Many brands did not hesitate to innovate and create their packaging designs to bring fresh feeling and to stimulate the demand of customers.
According to Research Institute of Pulp and Paper Industry, in 2017, the total amount of paper packaging used worldwide among industries has been summarized as follows:
Food packaging industry accounted for more than 50%
Electricity and electronic industry made up nearly 20%
Pharmaceutical chemistry was about 10%
Other industries were more than 20%.
These figures have shown that paper packaging industry in the world plays a very important role in many industries, particularly the consumer goods manufacturing industry.
Why is potentials for development in vietnam?
Only in Vietnam, onsumption of
paper packaging
accounted for
70%
of total packaging of the industry.
(Data: Consultancy Department of Bao Viet Securities Joint Stock Company)
This is considered quite understandable as packaging now is recommended by the State as well as many brands thanks to its utility and safety to the environment.
In addition, according to the latest report of Vietnam Pulp & Paper Association, the demand for paper packaging consumption in Vietnam in 2016 reached over 2.8 million tons. It means increasing 7.1% over the same period last year and 17.8% higher than that in 2014.
With the above statistics, we can see that the demand for paper packaging of domestic manufacturing industries is significant and tends to increase over the years. This is a good sign of the packaging industry in general and paper packaging industry in particular in our country.
However, the domestic production capacity of packaging only met 53.5% of the consumption, equivalent to 1.5 million tons in 2016. This means that nearly 50% of packaging paper consumption in our country came from foreign imports.
The huge gap between the domestic consumption and production capacity indicates the serious shortage of
paper packaging supply
in the domestic market and policies should be issued as well as measures should be taken to increase productivity.
However, market analysts still make extremely objective assessments of the potentials for development of paper packaging industry our country in the coming time, as TPP agreements which officially become effective will promote FDI enterprise as well as domestic enterprises in increasing investment in this area.
Paper packaging design contests
Many large and small enterprises around the world have organized contests of designing styles decoration of paper packaging with the purpose of  creating creativity in packaging design of enterprises and eliminating traditional shapes that no longer attract consumers.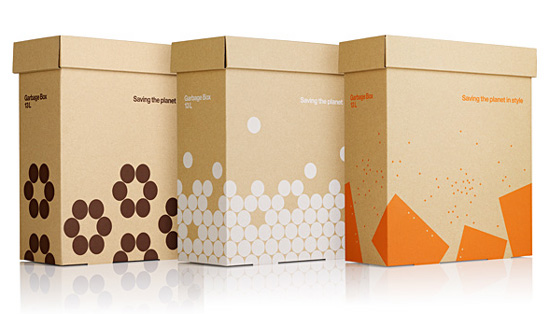 For instance, in March, 2017, the annual Young Package international packaging design contest founded by Model Obaly was held all over the world and attached hundreds of young designers. Model Obaly is one of the leading company in packaging design in Czech Republic.
In 2017, the topic of Young Package contest selected by Model Obaly was "open and play" with the purposes for finding out unique patterns and appreciating the reusability value of packaging.
With the topic of the contest, it is expected to convey a meaningful message to enterprises that is reduction of wasting recyclable packaging to protect the environment.
Apart from the international design contest above, many enterprises in Vietnam also organize many design contests every year. Howevwr, only at medium and small scale as investment have not been focused.
Therefore, in addition to planning specific strategies and long-term orientation for the paper packaging industry. The State should also pay more attention to encourage enterprises to refresh their packaging patterns and images.
Through design contests in order to promote the sustainable
paper packaging
industry, making it one of the most supportive industries for other sectors to exploit the potentials. Moreover, these contests bring advantages of domestic and foreign markets.
Author: Kizuna JV Corporation
KHANG THANH CO., LTD – ​HOUSE OF PACKAGING
Tel: (+84) 77 8878 222 ​
Email: info@khangthanh.com