Besides magnet boxes and lid and base boxes, the need to order printed paper boxes (drawer boxes, sliding boxes) is quite popular today. What should we pay attention to when ordering this type of packaging?

What is a drawer paper box?
Drawer paper box is a hard box packaging model consisting of 2 parts: the outer cover and the inner body. Being designed like a mobile desk drawer, the drawer boxes can be easily opened and closed, they are very neat and convenient, often used as gift packaging.
The box frame is usually made from chipboard, sturdy cardboard, helping to shape the box. Covering the box frame is usually a "skin" made from printed paper such as Couche, Ivory, art paper … to increase aesthetics.


Classification of sliding boxes
Hundreds of different designs will usually be divided into chipboard and non-chipboard.
Drawer box with chipboard
Advantages:
The box is sturdy, which helps to protect the products well.
Durable, reusable, difficult to be damaged by external forces during transportation
Premium, luxury, high aesthetics
Suitable for any kind of gifts such as watches, jewelry, souvenirs…
Cons:
Relatively higher cost than others
Longer production time
>>> 17 Typical rigid box structures you can try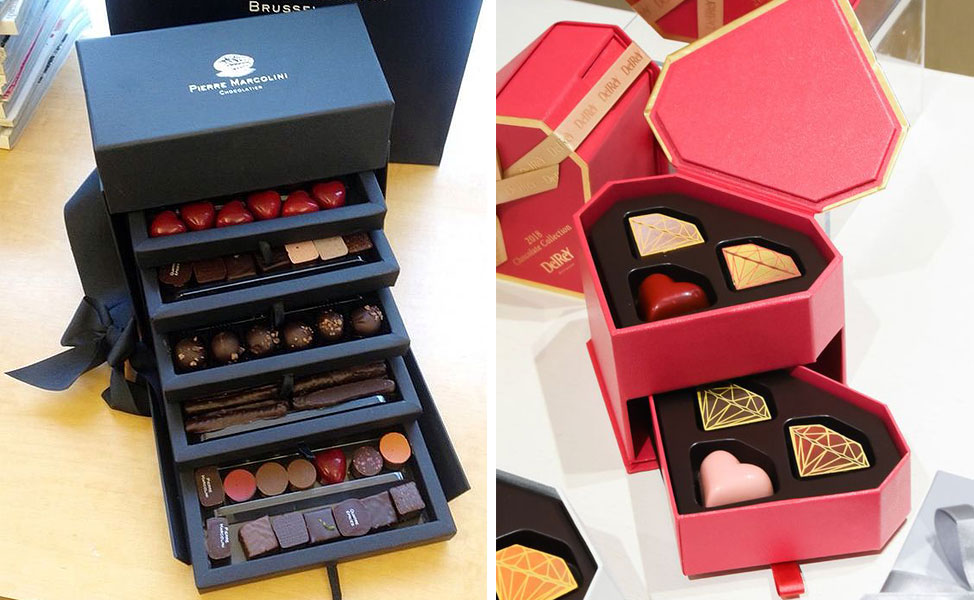 Sliding box without chipboard
This type of box is usually made from high-quality paper such as Ivory, Bristol, art paper, kraft paper… without a fixed chipboard layer.
Advantages:
Compact size, easy to use
Cost-saving due to the simpler production process and paper materials
Short production time
Cons:
Not durable, can only be used in a short time
Difficult to reuse
>>> Make your products look more compelling with rigid boxes

Important notes when ordering drawer paper box
A quality sliding box depends on many factors, here are 4 notes that can help you have a satisfactory product.

Pay attention to the paper basis weight
The weight, size, value… of the products are important factors for choosing the right type of paper box.
For example, common products such as confectionery, handmade… often use a drawer box without chipboard, while products of great value such as watches, jewelry, business gifts, etc. often require premium paper boxes with high aesthetics.
When ordering, customers need to provide accurate and complete information about the product for advice on choosing the right and optimal quantity.
>>> Premium gift box the modern trend of gift packaging


Using accessories to support pulling the drawer
The sliding box usually has a handle, just like the paper box, which often has a zipper with ribbons, thread, leather, etc. This accessory makes it easier to pull the drawer, avoiding the impact that causes deformation of the box or affects the product inside.
Although it is only a small accessory, it shows the thoughtfulness and professionalism of the brand. With low-value products, this accessory can be ignored, because they can incur costs.

Paper tray to fix the product inside the box
The tray inside the box not only plays role in safely fixing the product during transportation, storage, and display. The tray is usually made of paper, plastic, foam, etc., covered with paper, velvet fabric, silk fabric to increase the value and aesthetics of the product. This part of the tray depends on the size, weight, and personality of the product inside.
>>> 8 Basic steps in the manufacturing process in Vietnam packaging company


How to express brand identity
The drawer box not only preserves and contains products but is also a very effective means of conveying the brand's message.
The information usually printed on the box is the logo, slogan, product information, contact… combined with eye-catching surface effects such as pressing, stamping, embossing, etc. to help customers impress and remember the brand easier. It needs to ensure subtlety, lightness, avoid cramming brand information. You can refer to some ways to express your brand in the following box samples.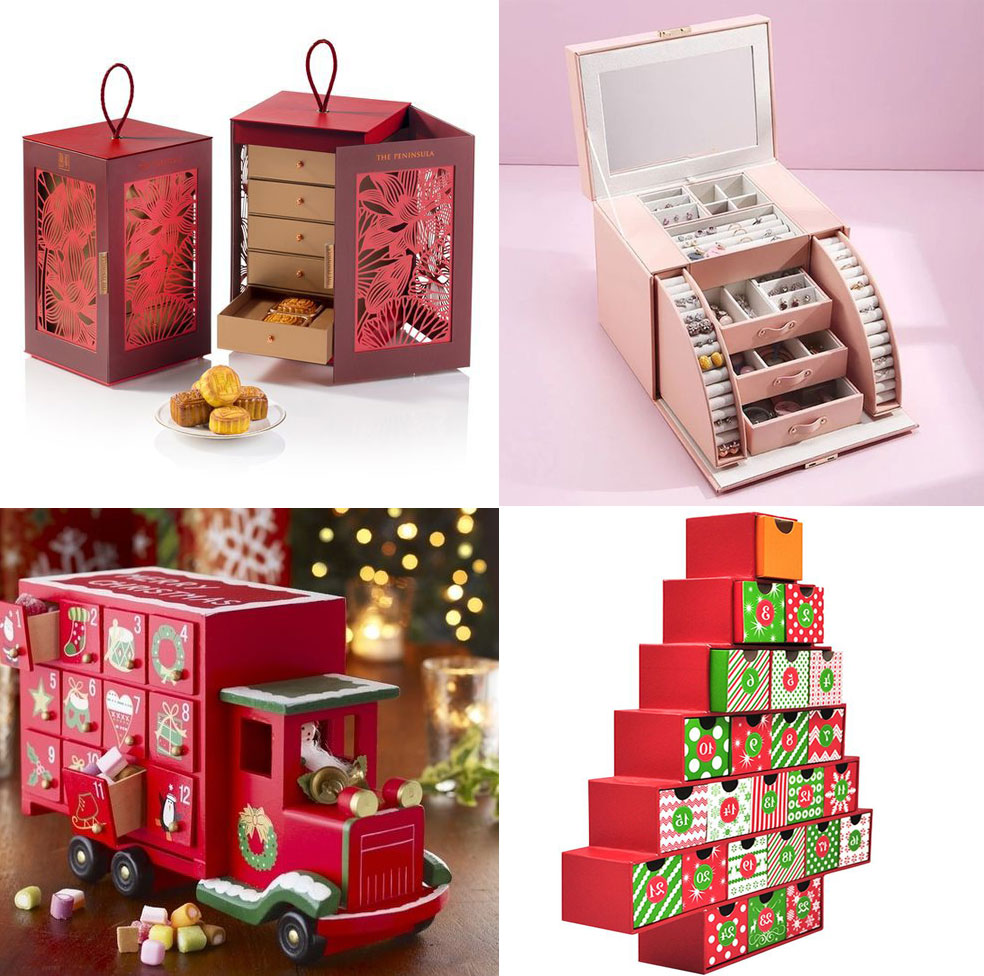 Need to order a drawstring box for your business? Please contact us for further advice.
KHANG THANH CO., LTD – ​HOUSE OF PACKAGING
Tel: (+84) 77 8878 222 ​
Email: info@khangthanh.com