You've probably got a stash of these incredibly strong bags from Trader Joe's. Hand-wash them in warm, soapy water, then line-dry them completely before storing them. You can also speed up the drying process by using a clean towel.
However, it requires a minimum 10-cent charge for bags made of recycled paper, which Trader Joe's is now providing for free. Other Southern California supermarkets allow reusable bags if the customer bags their own purchases and continue to charge 10 cents for reusable plastic bags.
They are made of washable paper, a type of paper that does not hold up well in the washer or dryer. Hand washes in warm soapy water and line dry. The easiest to clean are washable paper bags. Put them in the washing machine with detergent and hot water and you're done.
You can reuse your Trader Joe's bag for a variety of purposes now that you have one. Here are 10 ideas for recycling washable paper bags.
>>> 11 The Most Creative Washable Kraft Paper Bag Designs Ever
Washable paper wine bag
Trader Joe's sells a washable paper wine tote for $2.99, and this is how we'll be gifting all of the wine this holiday season. The paper's washability is reportedly due to a special blend of cellulose and latex.
This welcoming wine bag is made of paper, but not just any paper. It's washable paper, which means it can be washed (if necessary), used, and reused repeatedly. Durable, lightweight, and even fashionable.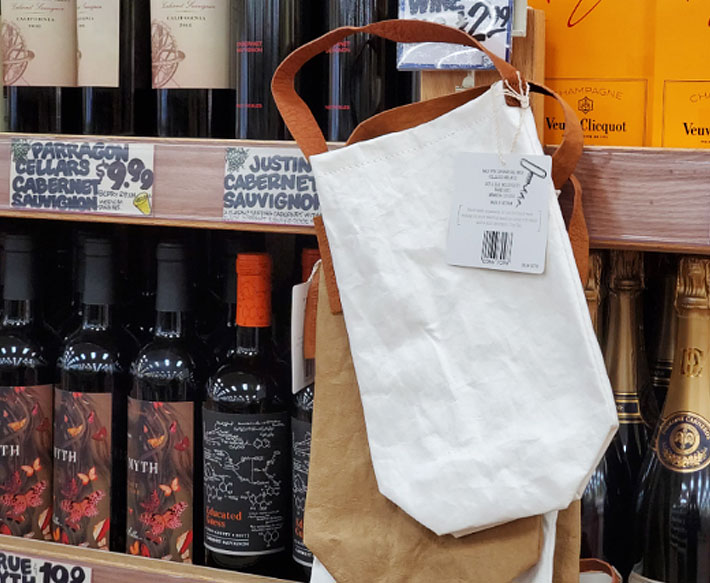 Line your trash can
This is probably the most practical option, but by inserting a paper bag into your trash can, you can reduce your use of plastic while also giving your bag a second chance. Of course, avoid disposing of any liquid trash to avoid a future mishap on the way to the dumpster…
Use as a recycling container
Similarly, you can use a washable paper bag or two as a container for booze, cans, and other items. If your bags are in good condition, you can use them to organize and store items in pantries and linen closets. Simply paint your preferred color and roll it down to the desired size.
>>> 5 Popular questions about washable paper tote bags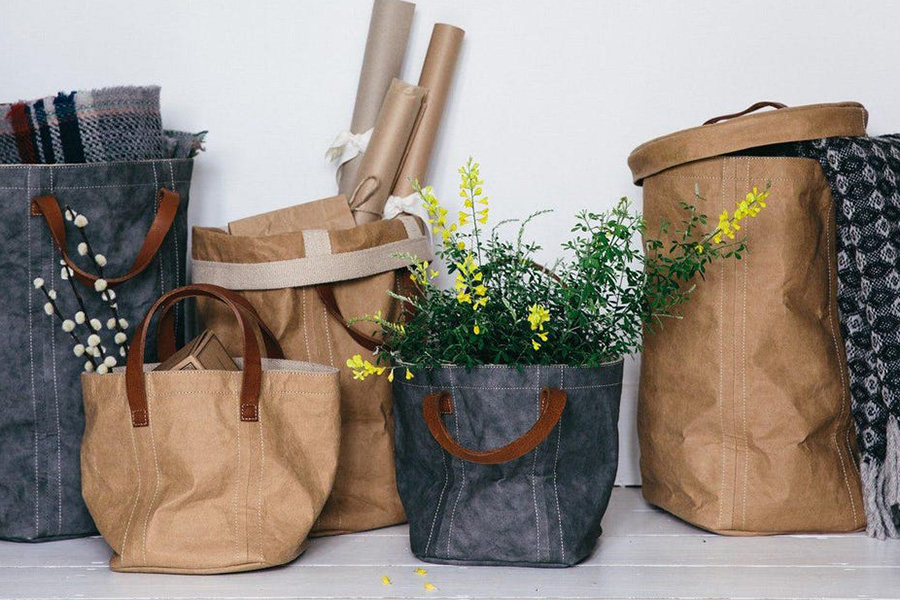 Send leftovers to guests
Grab one of your takeout bags so your guests don't have to juggle a bunch of tupperware.

Create placemats
Make disposable placemats by cutting rectangles from your washable bags. If you're worried about appearing too shabby, use a paint pen to personalize each place setting. Alternatively, save your recycled placemats for the kids table, complete with crayon packs to keep them occupied while you enjoy some well-deserved adult time.


Use them to get rid of wax stains
Having a couple of paper bags on hand will help you save your wax-stained fabrics and surfaces. More information can be found in this post.

Make a planter pot cover
Make custom planters out of smaller brown paper bags by using paint and/or paint pens. They could be the ideal hostess gift or party favor. Make a hanging planter Yes, you can cut your bags into strips and weave them together to create an unrecognizable recycled planter.
>>> 5 Reasons Why Your Business Should Switch to Washable Paper Bag

Wrap up a bouquet
Give the gift of fresh flowers and gussy up the presentation by rolling them into a cut washable paper bag. Tie with a ribbon or string and you're done!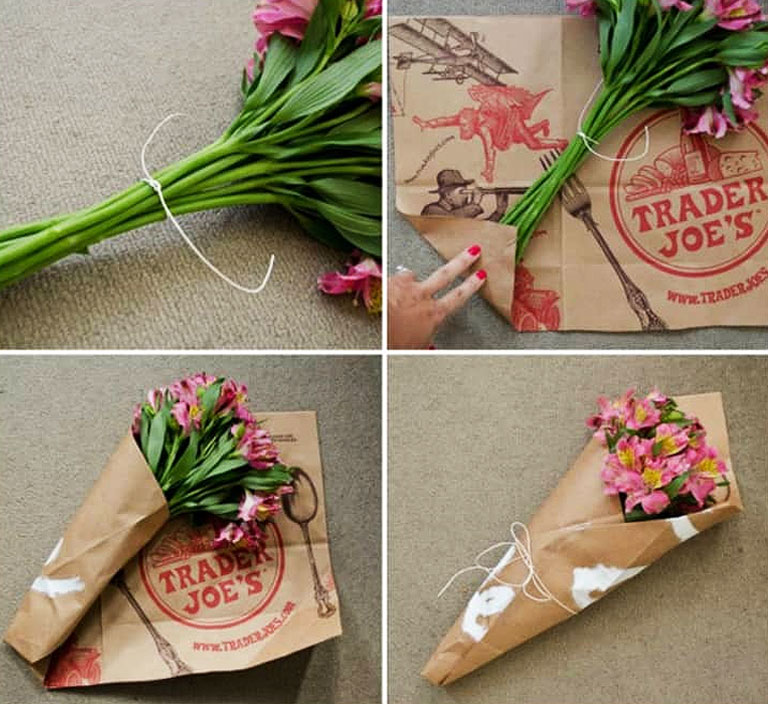 Fireplace sachets
Give the gift of fresh flowers and dress them up by rolling them into a cut paper bag. Tie with a ribbon or string when finished.


Construct a pendant lamp
Yes, a lamp can be made from a recycled grocery bag. Give your bag a coat of metallic paint to make it look less crafty.

Cover your books
Cover your ordinary books in paper cut to size to create a cohesive set. Make your own journals Hand-sewn brown paper journals provide a place for your children to write or draw their ideas.

Instead of throwing away used washable paper bags, you can reuse them for a variety of purposes. You can try bag designs today with a little creativity and ingenuity.
Source: apartmenttherapy.com Washable paper bags are becoming increasingly popular and widely used in supermarkets, clothing stores, and so on. Khang Thanh, with a team of skilled employees and modern machines, provides a solution for on washable paper hangbags in terms of cost-saving, and high-quality.
Please reach out to us at:
KHANG THANH – HOUSE OF PACKAGING
Tel: +84 (0) 77 8878 222
Email: info@khangthanh.com